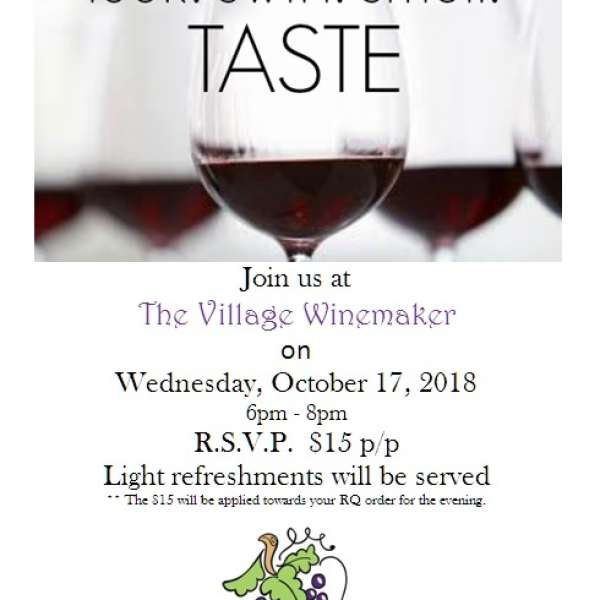 You're Invited to a Wine Tasting Featuring:
2019 Restricted Quantities!
Join us at
The Village Winemaker
on
Wednesday, October 17, 2018
6pm - 8pm
R.S.V.P. $15 p/p
Light refreshments will be served
** The $15 will be applied towards your RQ order for the evening.
504 Iroquois Shore Rd., #8
Oakville, ON L6H 3K4 / 905-257-9463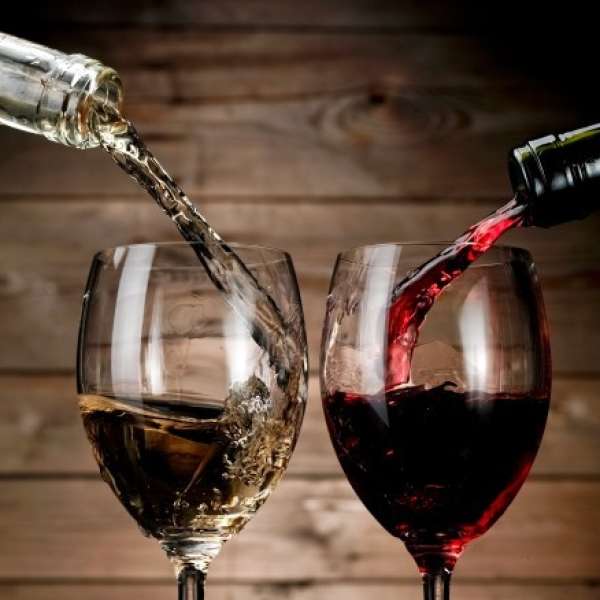 Cellar Night- Mix n Match
Cellar Night: Fill your cellar with a variety of wines! This is your opportunity to order ten bottles each of three different wines. Enjoy some jazz music, light refreshments and good company. Thursday, March 22, 2018 6:00pm - 8:00pm.
A pleasant evening and a great way to add variety to your wine collection!
Please R.S.V.P. 905-257-9463 or email: info@thevillagewinemaker.ca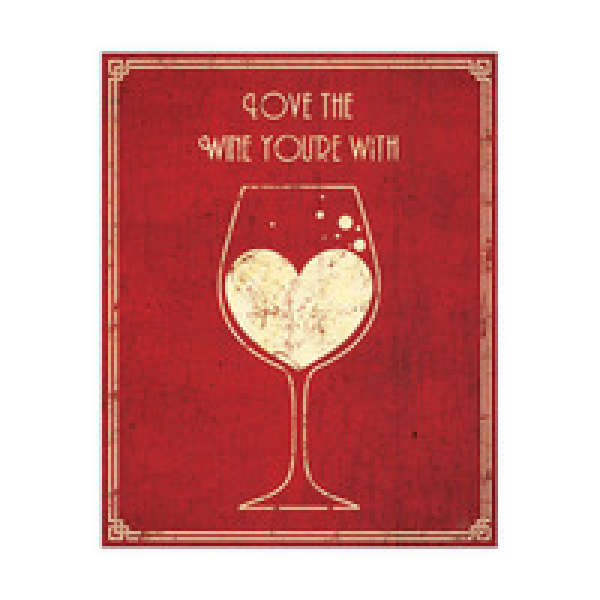 Don't forget that this Thursday, February 15th is our Vino D'Amore evening! Please Join us for a Delightful Evening of pizza, light refreshments and super deals on all our wines!
Thursday, February 15, 2018
6pm - 8pm
Please R.S.V.P.
905-257-9463 or email: info@thevillagewinemaker.ca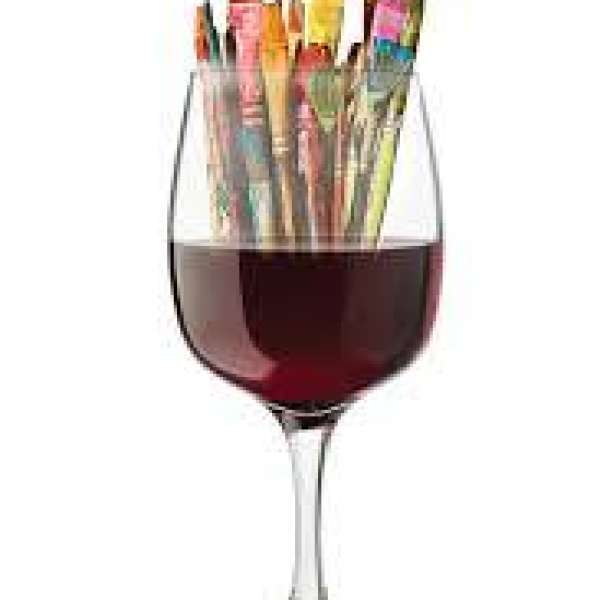 Paint and Wine Evening
Thursday, October 5, 2017
6pm - 9 pm
$20 p/p
RSVP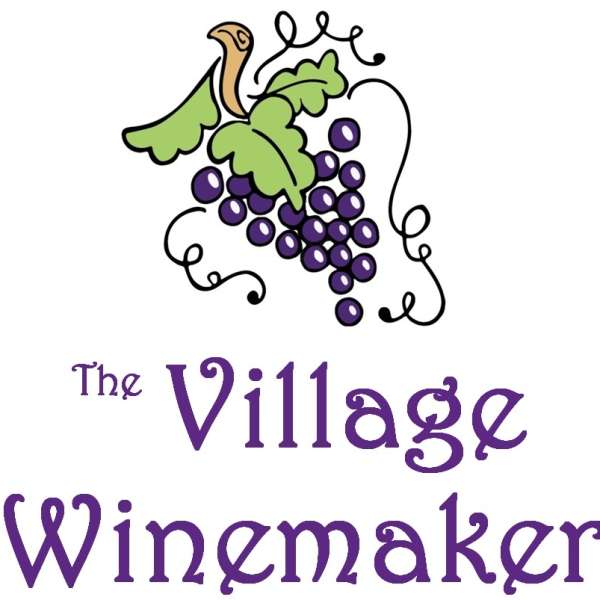 Summer Newsletter 2017
Take a look at our latest newsletter highlighting some important dates like our Customer Appreciation BBQ and Pig Roast on September 9th!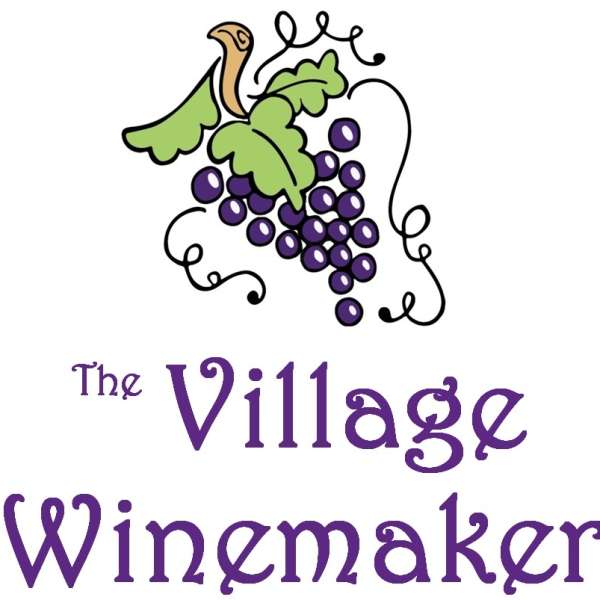 The Village Winemaker Newsletter Winter 2017
Here`s our latest Newsletter. Relax with a glass of wine and have a read through. Enjoy!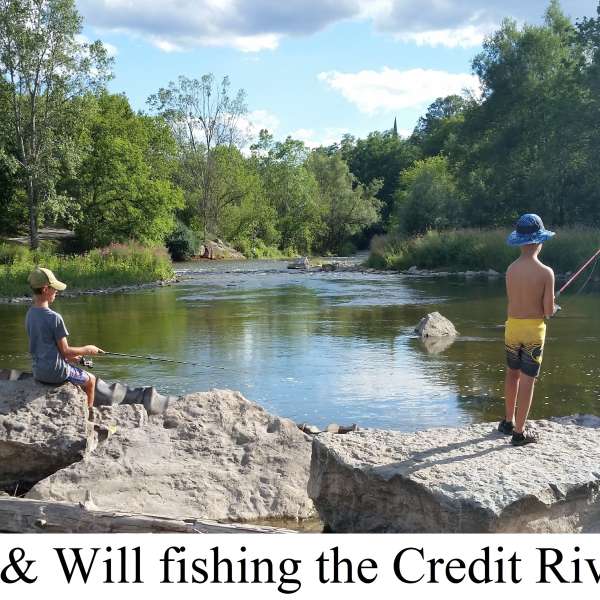 Fall 2016 Newsletter. Recapping a wonderful Summer of 2016, and looking forward to seeing you at our upcoming events.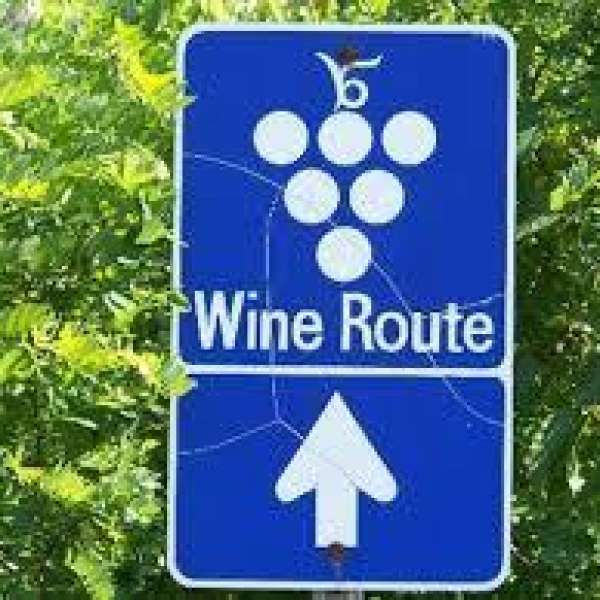 Our Annual Winery Tour starts with a warm, homemade breakfast at The Village Winemaker before we embark on a luxury coach and get on our way! We visit a number of specially selected wineries for a wonderful tour and tasting. This year and this is a first, our lunch will include wine pairing. Expect an awesome lunch and one more winery before our return to The Village Winemaker. Fall 2015 Newsletter
Here is our Fall Newsletter, read about our Wine & Food event and all the new Wine Accessories in time for gift giving.