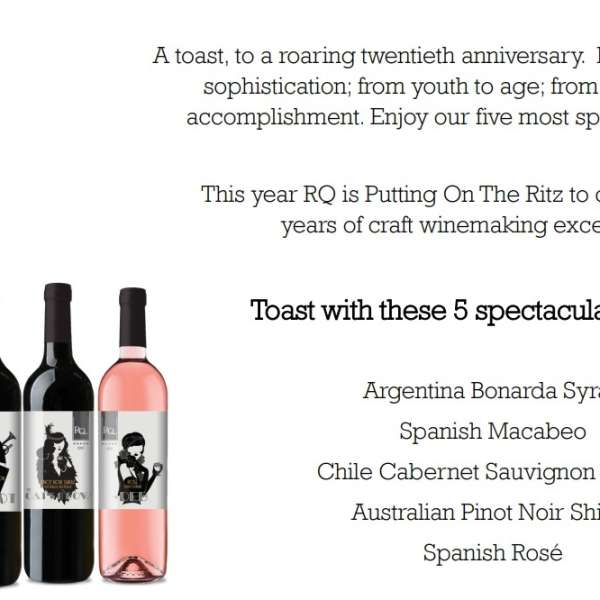 We invite our craft winemakers to join us in
celebrating 20 years of wine with five new
premium collectable wines. Aptly named after a
popular 1920's common phrases, and not to outdo one another, each phrase carries a common
meaning of being "the best of the best".
A toast, to a roaring twentieth anniversary. From experience to
sophistication; from youth to age; from expectation to
accomplishment. Enjoy our five most spectacular wines.
This year RQ is Putting On The Ritz to celebrate twenty
years of craft winemaking excellence.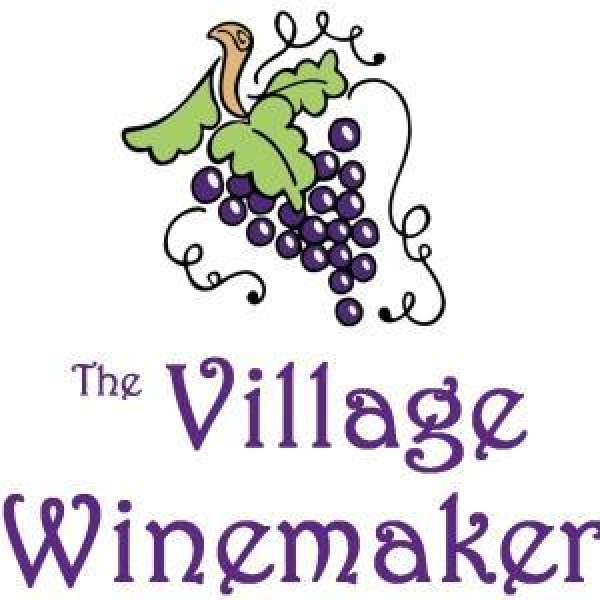 January 2020 e-Newsletter