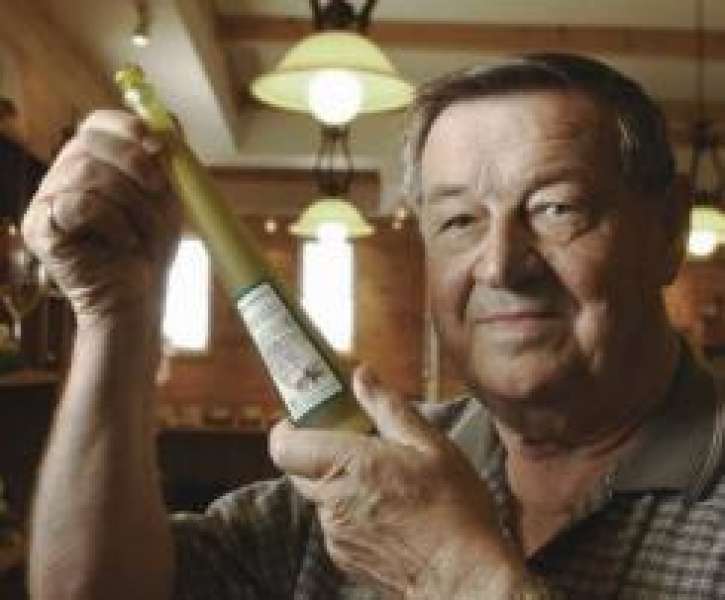 Not your ordinary grapeseed oil.
While on vacation in Florida in 1998, winemaker and winery owner Joseph Pohorly saw something that literally planted the seeds for a new idea. On the shelf of a small winery sat several bottles of imported grape seed oil from Italy. Curious about this grape-related product, Joseph began to research it and discovered some amazing things.
gsoil-pic1lg
Grape seed oil is made from pomace, the waste left in the grape press during the winemaking process after the pressing cycle. Every year in Niagara, thousands of tonnes of pomace is thrown out or put back on the vineyard land for compost. But the oil obtained from a further dehydration and pressing process is rich in nutrients, especially antioxidants and fatty acids like linoleic acid.
The nutritional components in grape seed oil provide a variety of healthy benefits, one of the most important being their ability to slow down and reverse free radical damage and reduce the risk of disease – especially heart disease – and slow skin aging. Grape seed oil is a powerful antioxidant, 50 times more potent than Vitamin E and 20 times more effective than Vitamin C in destroying these free radicals, harmful molecules that roam the body and damage cells.
Other studies show that certain components in grape seed oil can help protect the body from sun damage, improve vision, improve flexibility in joints, arteries and body tissue, improve blood circulation and reduce allergic and asthmatic symptoms by inhibiting the formation of histamines.
Dr. Joseph's Grape seed oil is obtained from a special dehydration and pressing process which does not require chemical solvents or heat for
extraction.
$39.95 Oil 100ml
$79.95 Oil 200ml
$39.95 Soft gels 800mg